What shall I think about?
The book "What shall I think about?" contains sentences intended to inspire children and also methods for both adults and children on how to cope with life when struck by a hard blow.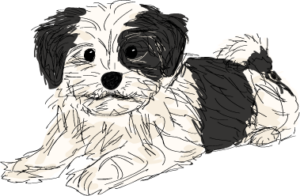 When Matilda and Josefine' s daddy became incurably ill I started to give the girls an ingenious sentence to ponder on while they were dropping off to sleep. This soon became a cozy routine and the tricky tasks they had to work out helped them to go to sleep. We have now collected some of these sentences in a book that we hope can be of help to you and children close to you who may need comfort or help in getting to sleep. Naturally the book can also be used to create a cozy atmosphere together with children.
At the end of the book there are a few more methods we used in order to cope with the difficult situation we had landed in. I write about how we coped with, among other things, all Robin's visits to the hospital, how we made a 'Daddy book' together with lots of friends, how my perception of time gradually changed while living with someone who could suddenly suffer severe attacks of pain and how I discovered that both joy and sorrow live "in the same box" inside me. Just to mention some of the things the book is about.
We hope that these methods can also inspire and help you to cope more easily with a difficult situation.
A portion of the proceeds from the sale of this book will be donated to The Cancer Charity. We are also donating free copies to different institutions, such as hospitals and hospices where we believe people might find them useful.
Where do you think would be a good place to put the book?
Do you have any suggestions for institutions we can give the book to? Go to contact and send us tips about which places you think  people should be able find the book.